Full version of the film is now on YouTube!
Japan's most "radical" Graffiti artist, 281_Anti nuke's documentary film.
Documentary / Japan / 2015 / 21 minutes / HD Video / Colour
Language

Japanese

Subtitles

English / French

Director

Yumiko Hayakawa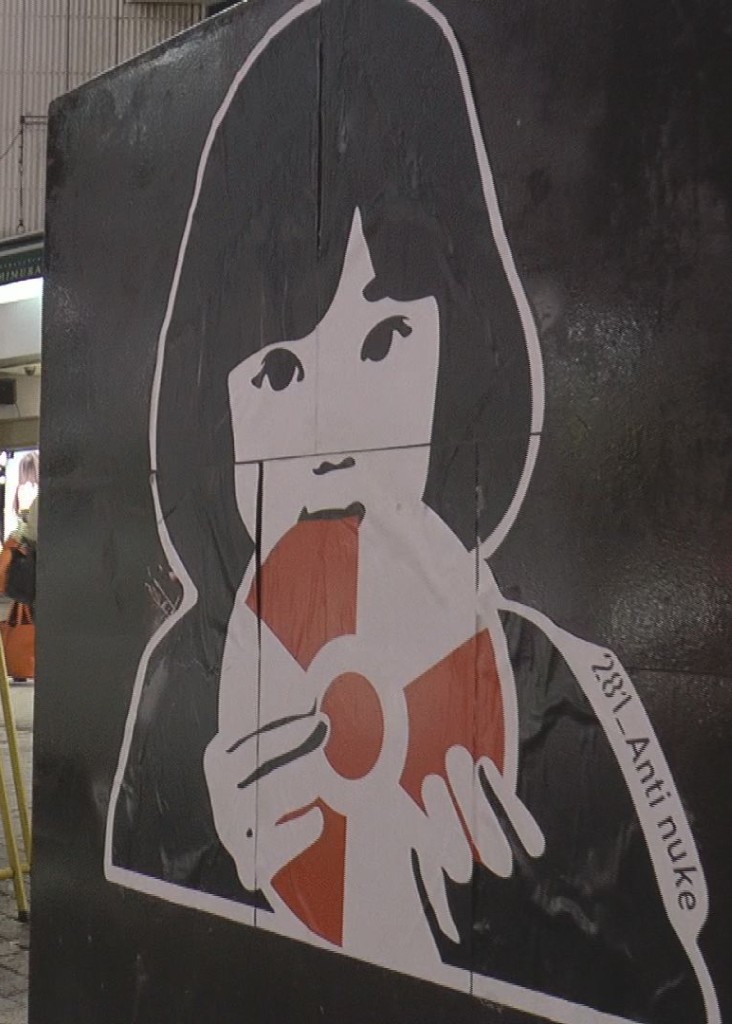 Story
281_Anti nuke began creating street art on 11th March 2011, the day of the Great East Japan Earthquake and subsequent Fukushima Nuclear Power Plant disaster. He puts stickers of his provocative artworks throughout Shibuya ward, Tokyo, criticising Japanese/U.S. governments, TEPCO and people's apathy to social issues.
His street art radiates strong messages to passersby who don't even think of "radioactive contamination" in their daily lives. However, Graffiti is "illegal" in Japan like many other countries. Why does he take such a risk to deliver his message to society? The masked Graffiti artist talked about himself to camera.
Stills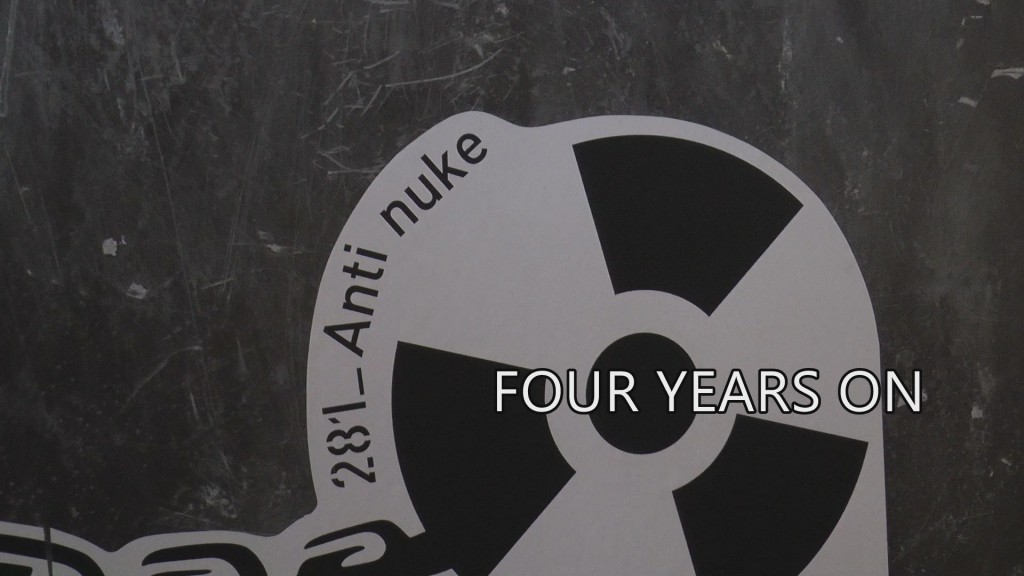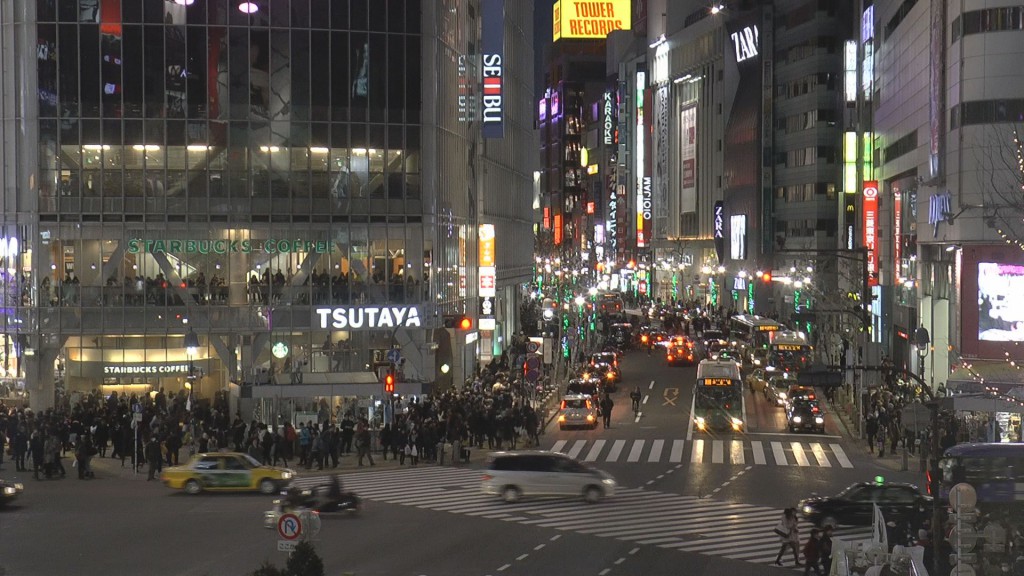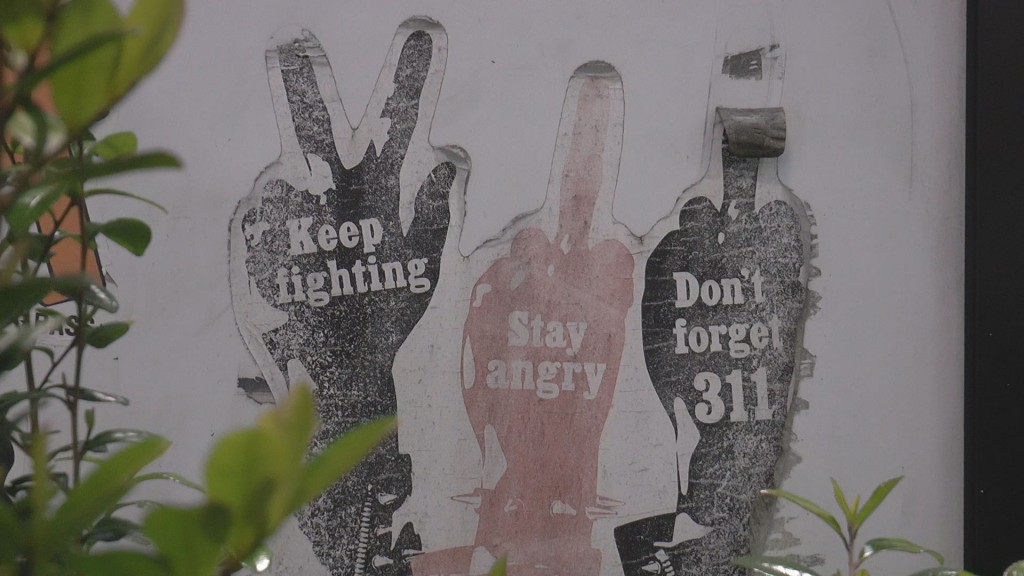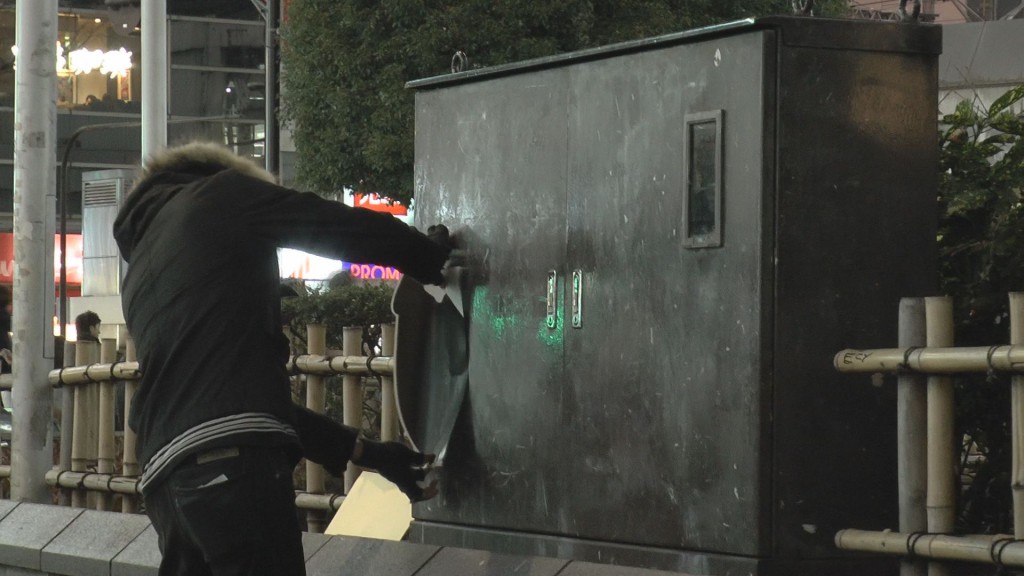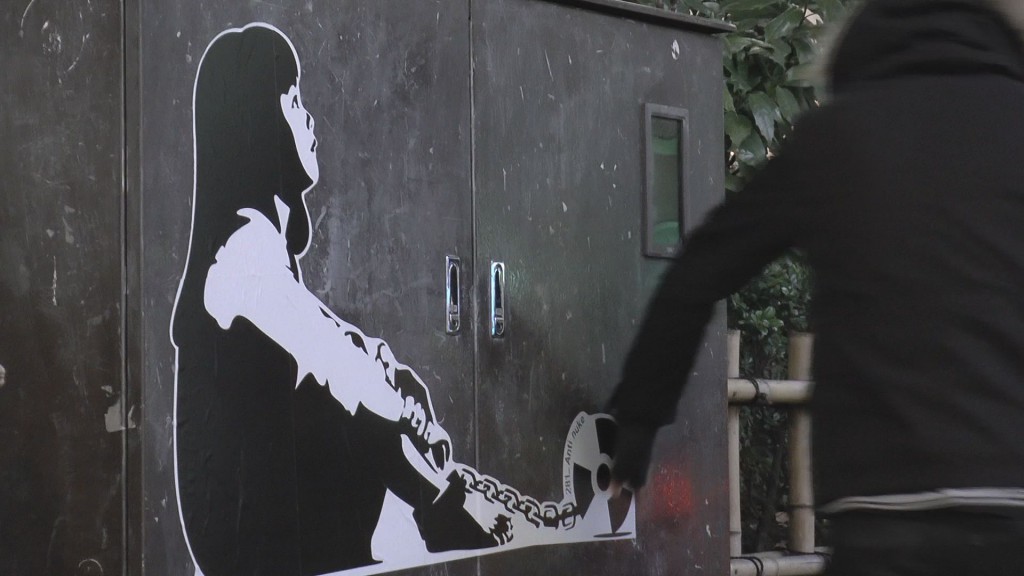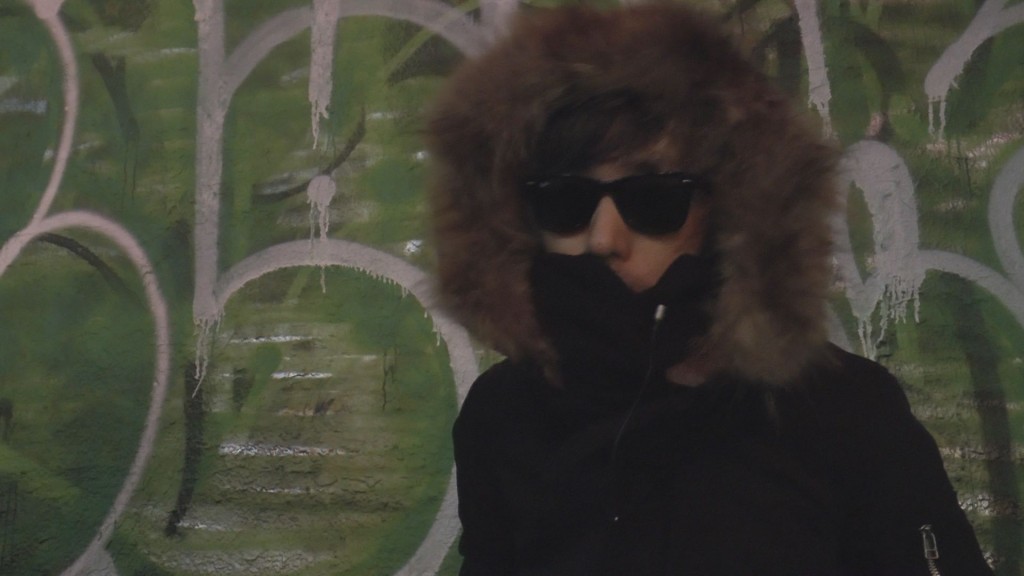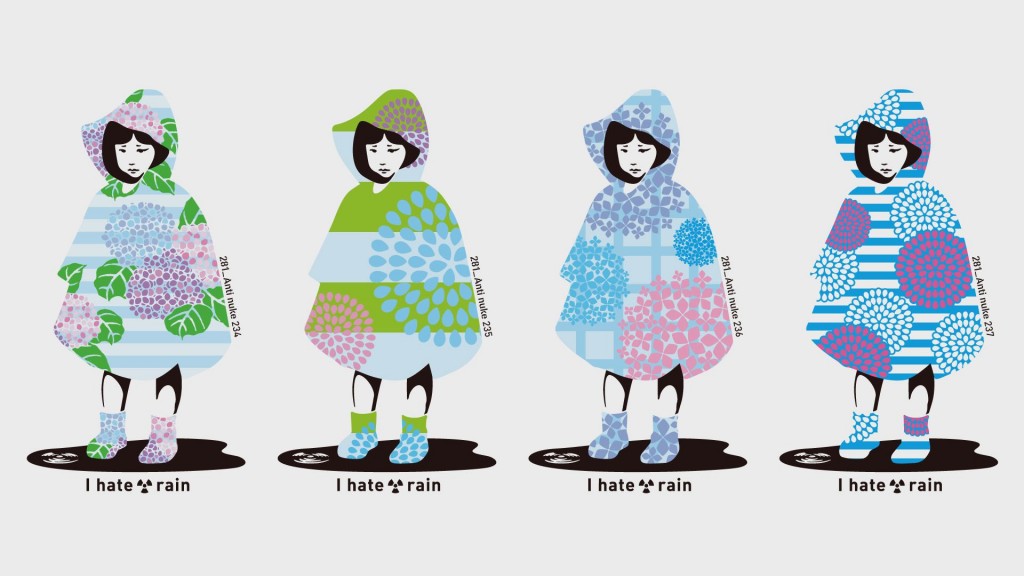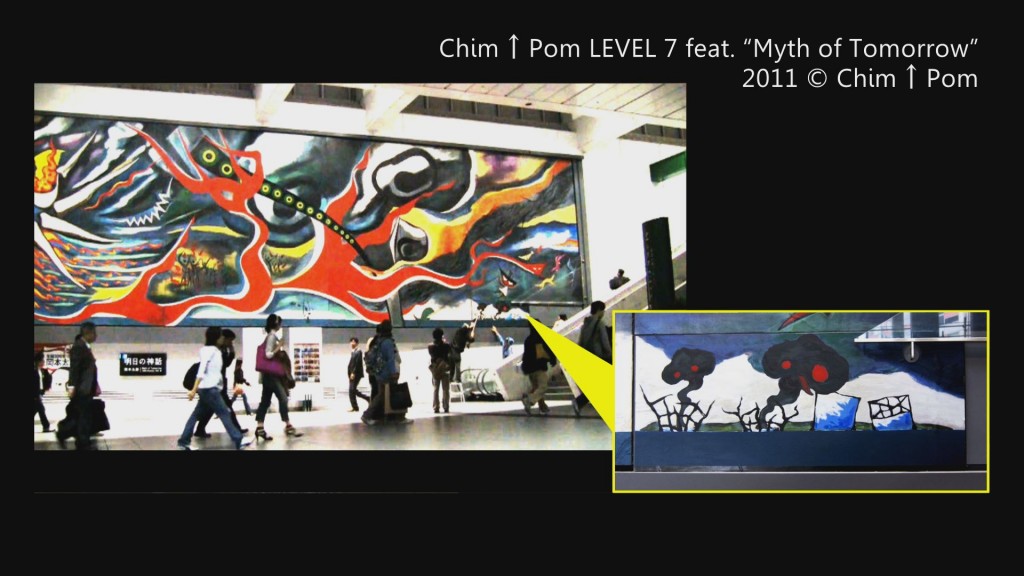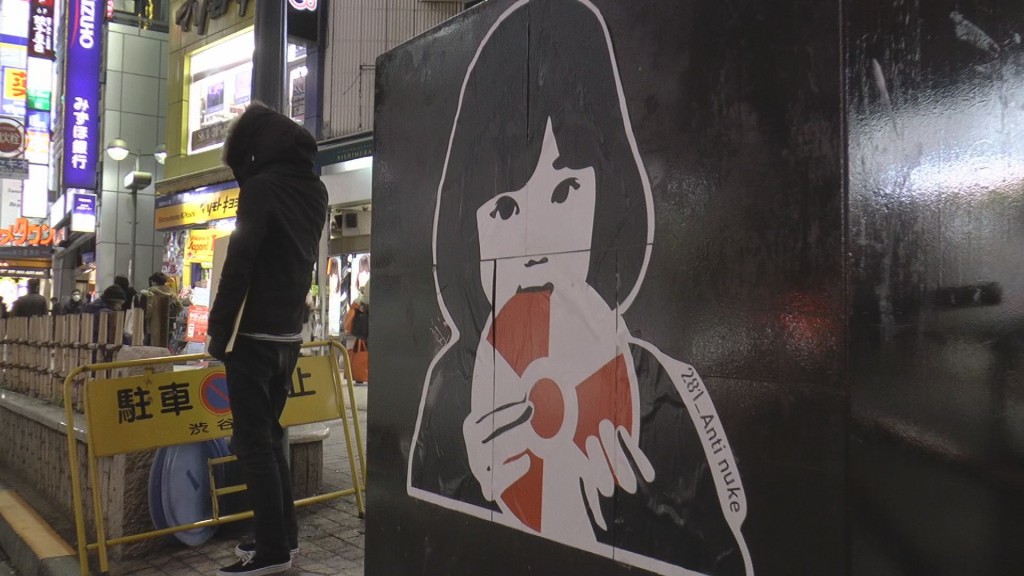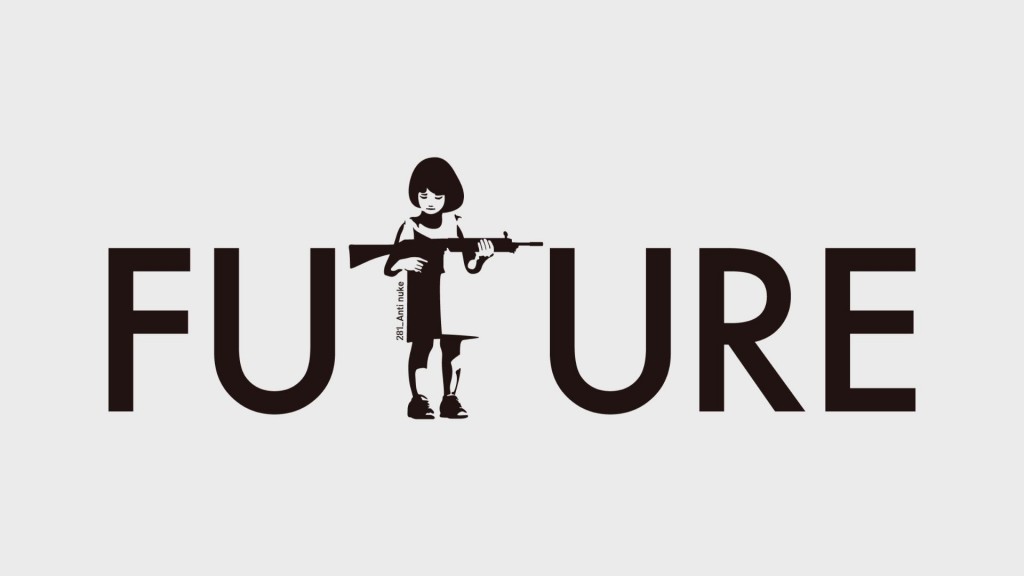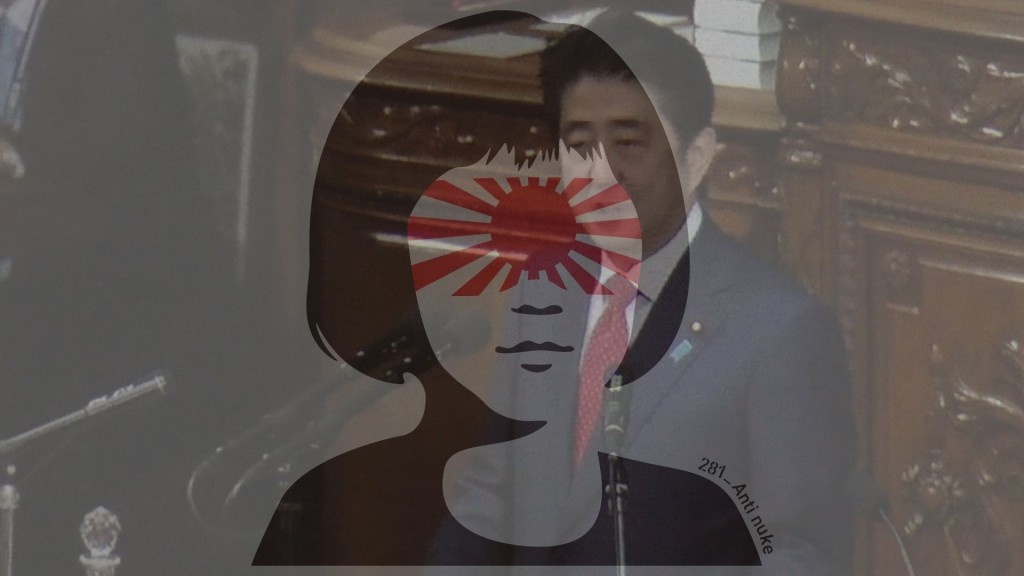 Credits
Main character/artworks

281_Anti nuke

Director/filming/editing

Yumiko Hayakawa

Policy statement's video

Cabinet Public Relations Office

English subtitles

Emma Ota

French subtitles/image montage

Kna

Inserted image

Chim ↑ Pom
LEVEL 7 feat. "Myth of Tomorrow"
2011 © Chim ↑ Pom
Courtesy of the artist and MUJIN-TO Production, Tokyo
Festivals
Domestic
Fukuoka Asian Film Festival (2015)
Mitaka Peace Film Festival (2015)